2021/4/9 – 2021/4/18
Seibu Shibuya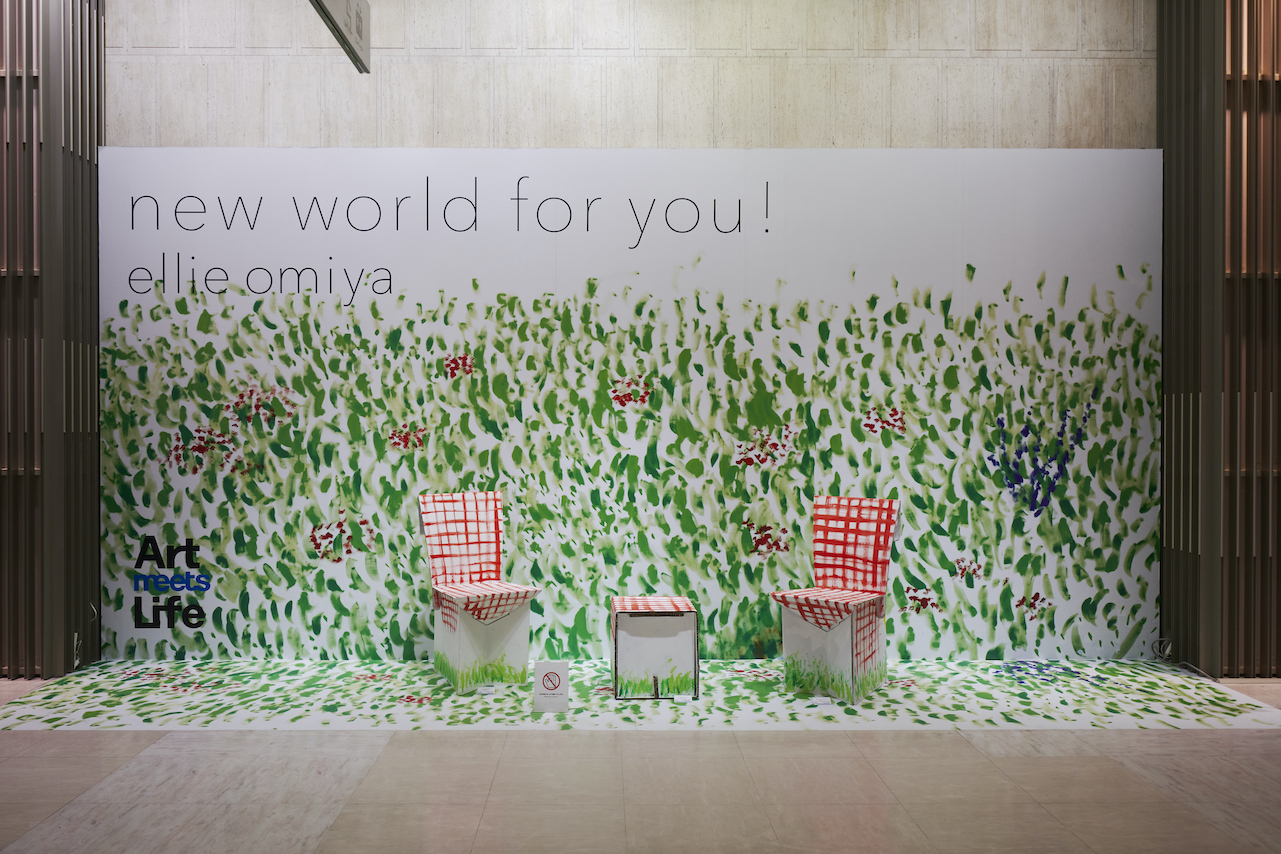 Ellie Omiya has painted 111 new works, including healing jungles, cuddly flowers and grasses, resorts that make you feel refreshed, and vivid fruits, to cheer people up from their blocked-up moods.
These, along with about 50 of her older works and 13 pieces of art furniture produced at the Milano Salone, the world's largest trade fair, make up a total of about 200 pieces on display on the 8th floor of the B building of the Seibu Shibuya Store.The exhibition consists of the following five themes.
Flowers and grasses of Inujima Island in the Seto Inland Sea as a motif,
"Flowers and grasses to cuddle up to beautiful days," inspired by a happy picnic of a married couple.
Widow's House" inspired by Veuve Clicquot, who became a widow at the age of 17.
Amami Jungle", a recreation of the virgin forest on Amami Oshima Island
The "I want to go on a trip to" is a full-fledged resort-style trip to Sri Lanka, Hawaii, Morocco, the Maldives, Cuba, and other destinations.
Enjoy it with the feeling of traveling.
Ellie Omiya